Leave the Memory Behind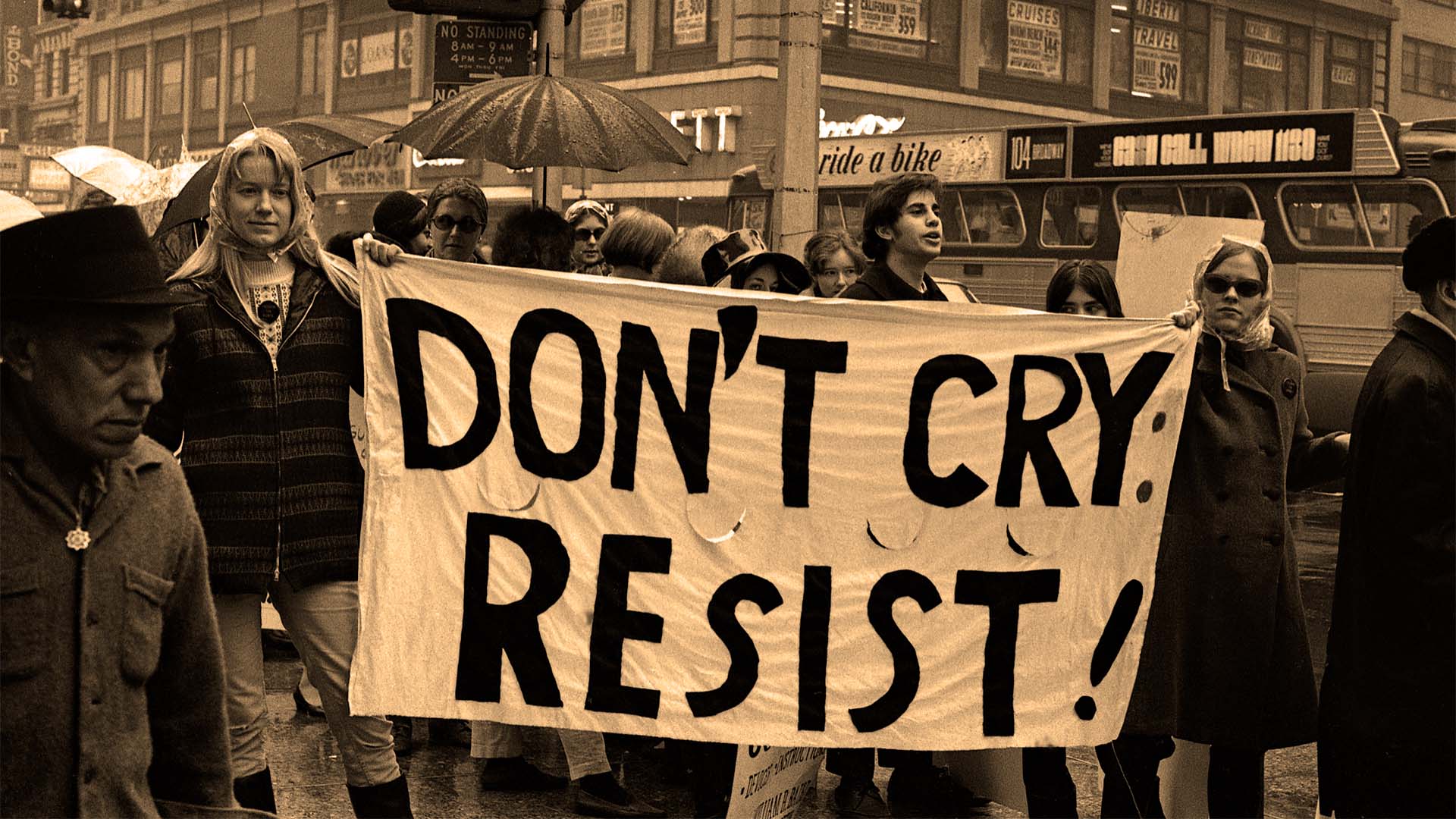 photo of "1968 Abortion Rights demonstration, NYC" by Bev Grant
Kelley Rourke, words
John Glover, music
©2021

Feel his weight, taste the blood as his fist connects with my chin
Feel his hate – cold and impersonal – I'm nothing to him.
Then let me be nothing, let this moment be nothing, I can will it from my mind
Leave it here by the road. Leave the memory behind.
Start again, write a new story, choose a name and construct a past.
Shed my skin, glide into the next life, however long it lasts
Another small town, another small room, another job in a kitchen somewhere
Let the past fall away and it's like I was never there.
Let the past fall away, leave the memory behind.
No one blinks, nobody questions who I am or where I've been.
Let them think whatever they think, just accept it and settle in
Every yes holds a no, every choice a rejection, another future never to be
And whatever it is – will be –
---
All tracks recorded at Merkin Concert Hall (Kaufman Music Center) on May 12, 2021 by the following artists. Photo of "G.I.'s Against the War" by
Bev Grant
.
CAST
Justine Aronson as Mary/Caroline
Amy Justman as Louise
Paul Pinto as Nash
Tim Russell as Bobby/Jason
Jonathan Woody as Henry
BAND
Mila Henry, music director and piano
Abi Fayette, violin I
Rachel Shapiro, violin II
Jessica Meyer, viola
Andrew Yee, cello
Shayna Dunkelman, drums
Liz Faure, guitar
SOUND
Mike Gurfield, producer
Merkin Concert Hall at Kaufman Music Center:
Ken Feldman, engineer
Thank you to the following funding organizations and individual donors for their generous support of Eat the Document:
The Amphion Foundation
James and Nancy Barton
The Aaron Copland Fund for Music
The Howard Gilman Foundation
Charles Jarden
Norman Ryan
Eat the Document
is made possible by the New York State Council on the Arts with the support of the Office of the Governor and the New York State Legislature.